How was the Implementation Process?
"We were expertly led through the process by D365 Experts. They were always available no matter the time of day and no problem was too big. It was a very stressful time line for turn-around made very easy through the expert skill and knowledge from the team at D365 Experts. All deadlines were met and we now have a fully functioning fit for purpose system in place"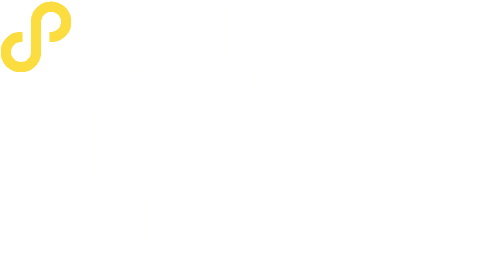 Interested In Microsoft Business Central?
What is Dynamics 365 Business Central?
Dynamics 365 Business Central is the future of business management software being offered by Microsoft. You may have heard of or still even be using Microsoft Dynamics NAV which was the original business management software used by thousands of businesses across the world.
Dynamics NAV proved itself to be a market-leading business management software, which is why it was trusted by so many companies. Microsoft has now released Business Central which is built on the same core principles as Dynamics NAV, however, it has been improved for usability, performance, and much more.
What's The Difference? Microsoft Business Central VS Dynamics NAV
Dynamic 365 Business Central, contains essentially the same functionality/features that are contained in Microsoft Dynamics NAV, however there a few core changes that help to separate Business Central and NAV. We may refer to business central as BC.
Functionality – BC is split into 2 packages Essentials & Premium similar to NAV's Starter Pack and Extended Pack.
Usability/Access – BC can be accessed using a web browser and web client or an app for mobile devices. NAV could be accessed using both local clients and using a web browser.
Licencing – BC uses a monthly subscription model, per named user, meaning no simultaneous users or prior purchases. Older NAV users may face issues with this as they used a different payment model.
Hosting – Both NAV and BC can be hosted on-premise or using Azure by Microsoft.
Add-ons / Extensions – One of the great features of BC is the ability to install extensions from third parties to enhance your install and create a bespoke business management system. Dynamics NAV had some limited customization, however, it was not as easy as in business central.
Updates – BC is updated on a regular basis whereas NAV had annual updates which could be quite problematic for some businesses.
Interested In Microsoft Business Central?
Microsoft Dynamics 365 Business Central – Market Leading Solutions
With Microsoft Dynamics 365 Business Central, you get a cloud based, all-in-one business management solution that provides you with the ability to upgrade from your entry level software solutions to one that grows with you. 
You can move from your current ERP system and entry-level accounting solution to one single, comprehensive solution that manages finances, sales, customer service, operations and much more. There are numerous advantages to using Dynamics Business Central. Here are a few for your consideration:
Business Without Silos – with Business Central, you can connect your business and boost efficiency with automated tasks and workflows. What's more, you can do all of this within the familiar setting of Microsoft's interface within applications such as Office 365. 
Actionable Insights – achieve more and gain an unbridled view of your entire business from one easy to manage dashboard. Enjoy connected data, business analytics and full guidance delivered straight from Microsoft's leading technologies.
Full Scalability – get started with Microsoft Dynamics 365 Business Central quickly and with its full scalability, you can watch your business management software solution grow with you as your business does. With a real-time, flexible platform, you can extend functionality as and when you need to, with the help of PowerApps, Power Automate, Power BI and much more.
Microsoft Dynamics 365 Business Central Capabilities
Get an end-to-end view of your business
Microsoft Business Central Essentials Module

Microsoft Business Central Premium Module (Includes Essentials)

Financial Management:

General ledger
Account receivables
Account payables
Workflows
Audit Trails
Bank management
Budgets
Deferrals
Bank reconciliation
Dimensions
Fixed assets
Multiple currencies
Cashflow forecast
Account schedules
Electronic payments

Customer Relationship Management:

Contacts
Campaigns
Opportunity management
Built-in integration with Dynamics 365 for Sales

Project Management:

Job management
Capacity management
Budgets and estimates
Basic resources

Supply Chain Management:

Sales invoicing
Sales order management
Priding and discontinuing
Contact management
Opportunity management
Interaction management
Outlook client integration

Human Resources:

Employees
Expense management

Service Order Management:

Service orders
Service price management
Service item management
Service contract management
Planning and dispatching

Manufacturing:

Production orders
Version management
Agile manufacturing
Supply planning
Demand forecasting
Capacity planning
Machine centres and finite loading
Intrastat reporting
Subcontracting

Additional Capabilities:

Outlook Integration
PayPal Integration
Data migration
Import online currency rates
Microsoft Business Central Frequently Asked Questions
Dynamics 365 Business Central Add-ons & Extensions
Microsoft Dynamics Business Central is one of the most versatile business management software on the market currently, thanks to its customizability with add-ons. A common issue with business management software is that they are not one size fits all, some businesses may need certain extra features such as reporting or document capture features.
Here at the D365 Experts, we have partnered with a selection of partners and companies who offer add-ons for Microsoft Business Central. If you are in need of a bespoke and tailored install of business central, speak to our team who can help you select the right add-ons.
Interested In Microsoft Business Central?
Dynamics 365 Business Central Partner
Here at D365 experts, we focus our attention solely on Microsoft Dynamics 365 Business Central, in fact, it's our sole purpose.
We're proud to be a Microsoft Dynamics 365 Business Central Partner in the UK with a dedicated team of passionate and knowledgeable staff to provide you with technical and customer support that you need to ensure not only a smooth implementation but smooth running of this incredible business management solution.
We're Your Go-To Company For Business Central
Our team has been hand-picked to ensure you gain access to the greatest expertise available. Each one of our team has spent an incredible amount of time working with Microsoft Dynamics 365 Business Central and their roles are devoted entirely to this business management software.
Our team combined, brings you an incredible amount of expertise that you simply won't find anywhere else.
We're so confident in our abilities with this software that we can safely say we'll help you in any situation or with any issue. In fact, we'd go as far as to say, there isn't anything we cannot help you with because at some point, at least one of us will have dealt with a similar situation.
Trust In D365 experts To Steer You In The Right Direction
With a whole company dedicated to this one business management system, we're confident that we can deliver you the first class service and on-going support you need to make the most of this flexible, scalable and dynamic software.
Contact D365experts Today For The Market Leading Business Management Software
If you'd like more information on Microsoft Dynamics 365 Business Central, perhaps how it could benefit your business, simply contact our team at D365experts today.
We live and breath Microsoft Business Central and can provide you with the best support to allow you to utilise this software to the max. From demos, videos explaining exactly what this software can do as well as free trials, we'll do everything we can to ensure you're as confident in this business management solution as we are, before spending a single penny.
Book your free Microsoft business central demo
Speak to our team about the best business management software for you.