How was the Implementation Process?
"We opted for the DIY implementation, which was fairly straightforward and any issues encountered were resolved speedily with the help from D365 Experts. The support was excellent, and I can only imagine that having the implementation carried out by D365 Experts would have been fantastic"
"The software has been live for a few days and already can see a positive impact across the organisation"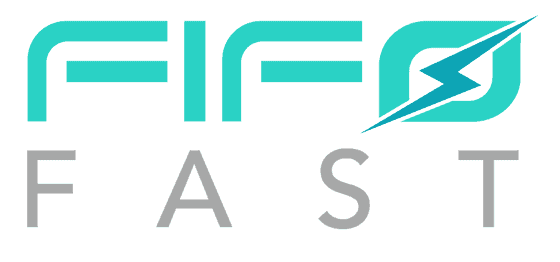 Wondering How Business Management Software Could Help You?
Allow us to introduce Microsoft Dynamics 365 Business Central. Microsoft Dynamics 365 Business Central is a flexible and scalable business management software / ERP Software. This solution will allow you to run your business in the way you want to, rather than having to tailor the way you do things around your management solution. In short, Business Central works for you.
This particular solution is best for those wanting more than just an accounting software/solution, more than just an inventory solution but a small business management solution that adapts and grows with your business.
Microsoft Dynamics 365 All-In-One Business Management Software
Microsoft Dynamics 365 Business Central provides the ultimate all-in-one solution, helping you to more effectively manage your business. Business Central offers a vast range of integrated functionality, allowing you to fully manage your company while being privy to a full end-to-end view of all operations.
With financial management at its very core, you can then set up further areas of functionality as and when you need them which means as your business grows, so too will your business management software or ERP Software.
Interested In Our Business Management Software?
Increase Productivity With Dynamics 365?
By implementing Dynamics 365 Business Central, you'll be allowing full automation as well as added security within your supply chain. You'll see increased visibility across your supply chain too, allowing for much greater control over the entire purchasing process.
It also gives you the opportunity to make smarter business decisions when it comes to sales and customer service, allowing for maximum revenue opportunities and better service to customers with inbuilt recommendations.
Implementation of Microsoft Dynamics 365 Business Central needn't be as daunting as it sounds. With D365experts on hand, you can rest assured that each and every stage will be handled with the care and expertise it deserves.
D365experts Can Help You Deploy The Best Business Management Software
From the initial stages through to selecting the right model for you and even the right licenses; we'll make sure the entire implementation process is smooth sailing and as seamless as possible. What's more, we'll help with training and any business central support needed through the whole process. We're here to help and support you throughout your journey and beyond.
Microsoft Dynamics 365 Business Central is a small business management software solution that's not only fully customisable but scalable too. It can be built from the ground up, around your business, utilising add ons as and when needed. As you grow, so too will Business Central.
Streamline Your Workflow
Managing budgets and monitoring projects becomes easier with the ability to see real-time data. You'll also benefit from streamlined operations if you're within the manufacturing industry, with delivery of products and services on time at reduced costs too.
What's more, you can deploy virtually your own version of Dynamics 365 Business Central as you choose the add-ons and functionalities that work for you and how; whether it's in the cloud, on-premise or subscription, the choice is entirely yours.
Interested In Our Business Management Software?
What Our Business Management Software Is Designed For?
Dynamics 365 Business Central is an all-in-one business management software. It's designed specifically to help ALL departments within your company, with the functionality needed to support all processes throughout your business.
This particular piece of software has fantastic processes as standard from finance to purchasing, sales and marketing, HR, service management and so much more with many more add-ons that can be utilised to suit your specific needs. In short, this ERP solution can be as simple or as complex as you need it to be.
To make things even easier, you can count on the D365experts team to be a true partner. We will be by your side all the way, during and after you go live to ensure the whole process is as smooth as possible.
Want To Know More About Dynamics 365 Business Central?
If you'd like to know more about Microsoft Dynamics 365 Business Central and how it could benefit your business, get in touch with our team here at D365experts. We'll show you how it can help our business today.