Why choose Dynamics 365 Business Central as the solution for you?
"BWe decided to purchase Microsoft Dynamics 365 Business Central for a number of reasons. Primarily after the product demonstration we felt that this was the best option for us. From the functionality, the relative ease of use, compared to other systems along with the customisation. Another great feature is the connectivity between Power BI and Office 365 which enables you to seamlessly perform various tasks. We were already using Office 365 and OneDrive from Microsoft, so it made sense to choose Dynamics Business Central" comments Cameron Walker – Operations Director "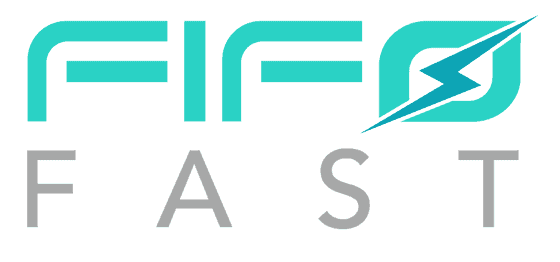 Migrating & upgrade to Microsoft Business Central from Quickbooks / Xero / Sage 50
First things first, well done on making the best decision yet. While you may love the package you're currently using, we understand that it may not be fulfilling all of your needs. So if you're looking for the next step, we have the all singing, all dancing business management solution for you.
Not only can we help provide you with the right business management software, but we can also help the Dynamics 365 migration a whole lot easier too, helping to minimise the pain of transitioning to a new system with the help of our incredible team of experts. Let's take a closer look.
Interested In Our Business Management Solutions?
Quickbooks Migration
Quickbooks, like Business Central, is a software solution that offers accounting functionality for businesses and like business central, it offers a core functionality you need to handle your basic accounting requirements. Compare the two however and it's clear that they're both worlds apart.
While Quickbooks is more suited to small businesses or micro businesses, Dynamics 365 Business Central offers the flexibility to expand and grow with your business. Despite its strengths, Quickbooks lacks the full range of options needed by many SMEs and growing companies. From weak user roles and security options to un-robust audit trails and even limited/inconvenient reporting options; these weaknesses can leave a business vulnerable and open to errors.
What's more, unlike Dynamics 365 Business Central, Quickbooks isn't scalable which means if you're growing a business, you may find Quickbooks becoming more and more insufficient and limiting. Add to this its lack of multilingual functionality and it's clear that Quickbooks simply won't keep up.
Xero Migration
Much like Quickbooks, Xero is an entry-level accounting solution for freelancers as well as very small organisations. For medium sized businesses and larger organisations however, limitations will become obvious. Xero was designed to connect with a variety of different third party applications to provide a broad service offering.
Dynamics 365 Business Central however, is a very strong alternative as it offers an all-in-one solution that caters to not only small businesses but growing, medium sized businesses too. Despite Xero's benefits in terms of accounting software for small or micro businesses, Business Central has the capability to effectively and efficiently manage finance, sales, operations and customer service.
With a better range of functionalities, Xero pales in comparison. What's more, Business Central has the ability to grow with you as your business grows. Xero unfortunately doesn't have this range or capability and instead, creates limitations for growing businesses in need.
Sage 50 Migration
For users of Sage 50, you'll undoubtedly reach a point where this system becomes too much of a challenge for the purpose of which you need it. Some find themselves simply getting used to inefficiencies and becoming reliant on spreadsheets however, those aren't it's only troubles.
For those using this software who aren't accountants, it can be incredibly difficult to navigate with more in-depth Sage 50 training being needed for all who use it. Many also find the homepage can become quite cluttered and confusing when one opens it up. It can of course be customised so the user sees what they consider to be most important, however, this isn't something everyone is usually aware of.
Compare this with Business Central which offers unrivalled visualisation and artificial intelligence and it's easy to see why so many make the leap to Microsoft's all-in-one software option.
Speak to our team about migrating to Microsoft business central
Our team can help you upgrade your systems to Microsoft business central.